What Are Hookup Forums?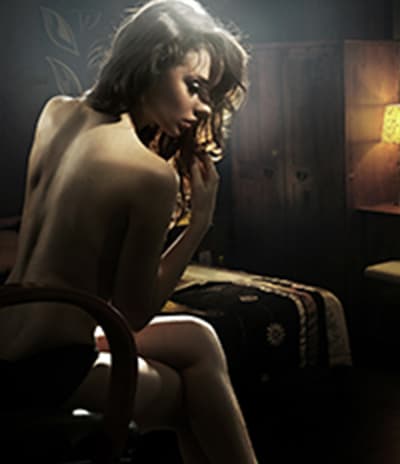 You've likely been exposed to some sort of forum at one point in your life. But just in case you haven't, let's start with breaking down what a forum is in general. Similarly to chat rooms, forums, also known as message boards, are online hubs where a community of like-minded individuals (also known as members) come together to discuss a myriad of topics. However, unlike a chat room, these discussions are not necessarily in real time. Each individual message can span anywhere from one sentence to several paragraphs and they are typically archived to the site (meaning they don't go away after you've logged off) so it's easy to retrieve or bookmark and refer back to them.
Now, as you've probably guessed, dating and hookup forums are specifically centered around sex and relationships, with community members often discussing things like dating and hookups, as well as sharing content related to dating and hookups (including pictures, video or erotic fiction, just to name a few examples). As you explore more and more of these types of forums, you'll start to realize that the content is really what the community makes it and, at the end of it all, these are all people who are there for the exact same reasons you are. In fact, many forum members would probably refer to these forums as their own personal "safe space".
One thing to keep in mind is that these sorts of online hookup forums tend to have their own jargon (or code words) that are often used to describe certain aspects of the site's function or use. Unfortunately, it can make the job of navigating these sites a little difficult, especially if you're a new member and not familiar with these terms. Fortunately, we've got you covered and have done the work of breaking down some of the most popular forum terms below:
Categories: Most online forums start with a list of "categories" for you, the member, to choose from, usually on the homepage. Think of it as a series of doors that lead to different interests you may be interested. These are usually broader interests that are then broken down into more specific interests (or sub-categories, which we'll get to next). On a hookup forum, an example of these categories might be something like Interracial Sex, LGBT Sex, Mature Sex, and so on. This is simply to make navigating the site easier while guiding you straight to your desired community or discussions based on your own personal interests.
Sub-Forums: Once you've chosen a category, you'll likely have to choose from a sub-category (or as forum's like to call them, "sub-forum"). Think of this as choosing a door (a category) and then having different rooms to choose from behind the door. The sub-forums can get pretty specific and niche so be prepared. The good news is, the chances of you NOT being able to find exactly what you're looking for are slim to none. Typically, there are between one to three levels of sub-forums. So on a sex and relationship forum, after choosing the Mature Sex category, you may find yourself with the option of picking anywhere between just "Old and Young" or having to get more specific, such as "Cougars and Cubs", "Young Girls with Old Men", "Granny Sex", etc. Again, this is all so that forum community members can navigate quickly and easily and find exactly the type of content - and people - they are looking for.
Thread: After choosing a door, and then entering a room, you can finally choose which conversation to be a part of. Also known as "threads", these are the lists of discussion topics you have to choose from after selecting a sub-forum. These are indicated by a title which can be as structured as a call for advice ("Advice For First Time Sex with a MILF?") or you can jump into what's often called an "open thread" which is a casual conversation with very few rules in terms of subject (basically just shooting the breeze). Either way, you should get a general idea of what's in store just by perusing said titles. Once a thread has piqued your interest, click through to scroll through the related posts and, hopefully, jump in and add your two cents! Usually, you can filter these
Posts: Much like the name suggests, a "post" is a message submitted by a forum member. This may be the inaugural message of a new thread or a comment in response to the initial message or post. If it is the former, you may see some talk of the OP - this simply stands for the original poster, meaning the person who initiated the discussion. what you'll also notice is that a post is usually presented within a self-contained block which also displays the member's username, profile image or avatar and a time stamp. Depending on the forum, you may have different options on how you may or may not interact with a post. For example, some forum sites allow you to "like" a post (they may call this something else, like "star" or "upvote").
User Groups: "User groups" groupings or levels of online forum members (or users). Typically, these are broken down into four groups, and each group has a different set of attributes, privileges, and/or "rights" with regards to their functionality within the site. Guests or Visitors are users who are not yet members (meaning, they haven't gone through the steps to create a permanent account on the site. If you a guest on a hookup forum site, you can typically view categories, sub-forums, threads, and posts, but may not be able to interact much (i.e. create or comment on posts of your own, or interact with fully-fledged members in any way). Many hookup forum users are tempted to stay within this user group for the anonymity, but it becomes clear rather quickly how much of a bummer not having any say in the discussion (or the ability to reach out and connect with actual members) is. Registered Members are users that have created an official profile on the forum. Members can view and interact with all or most aspect of a hookup forum site, such as start threads, add posts, send private messages to other members and more, depending on the hookup or dating forum. Moderators or "mods" are the gatekeepers and can modify threads or posts for the sole purpose of keeping conversations on track and keeping spam, trolls and other undesirables out. Other actions may include being able to merge, move, split up posts/threads, or delete them altogether; lock, rename, and bookmark threads for all members to see; or ban, suspend, and issue warnings to members acting inappropriately. Finally, Administrators, or "admins," is a user group that is made up of users who handle all the technical details of the running of a dating or hookup forum. On top of being able to do anything and everything members and mods can do, admins can also assign moderator or admin status to other members, manage the rules and categories of the hookup forum, handle all the database operations, and, of course, make forum-wide announcements.